If you have been closely following the Google and their Android updates, you should have heard about the FRP or Factory Reset Protection introduced with the Android lollipop. This is aimed at protecting your phone against the unnecessary access by the unauthorised persons. It helps you safeguard your private data. But, what if you plan to bypass this restriction? That is exactly what FRP Bypass APK is all about.
What is FRP Bypass APK?
The FRP was launched as a means of protecting your private data from falling in the hands of unwanted access. It helps you safeguard the phone when it is stolen or misplaced. This can help you safeguard your data as the person who has access to your phone will not have access to your data at all.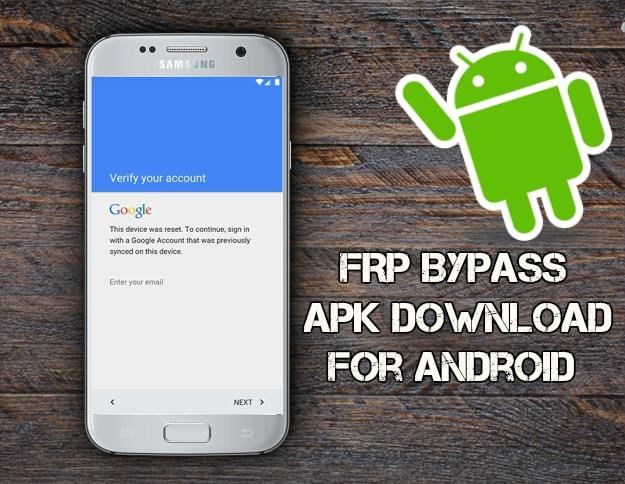 However, a few users have reported that they are facing issues as a result of the Factory Reset Protection feature. In fact, even the Google Pixel users have reported issues. If you are one of those facing such issues, you need not to worry. There is an option to bypass the FRP. The FRP Bypass APK is one of the excellent options you will be able to use for the purpose.
How to Use FRP Bypass APK in 2019
There are several methods for opting for the FRP Bypass APK depending upon the device you are using. You can opt for any of the options depending upon your exact devices and the options comfortable for you.
However, we will check out the simplest option for FRP Bypass method.
Download the FRP Bypass APK
Install the APK file. If you have installed APKs from third party sources before, you should be able to install it easily.
Launch the application after installation and follow the on screen instructions.
That should do it. If you face issues in completing the verification of your Google account, do share your doubts through the comments here below.
How to use FRP Bypass Method on Samsung Devices?
Samsung has recently become careful about their users and the privacy requirements they may have. Of course, older Samsung devices like Galaxy S3, S4 or Note 3 did not have the functionality enabled. However, the recent devices have enabled the functionality and protect your data when it goes into someone else's hands.
However, what if you have hard reset your device and forgotten the Google Verification credentials? Here are the steps you can bypass FRP on your Samsung devices.
Download the FRP Bypass APK link from the above link
Transfer the file onto your USB drive.
Use an USB OTG cable to connect your phone to your USB drive.
Your phone will launch the file manager app and install the APK file.
When you have access to the phone settings, move onto the option Backup and Reset
Now, tap on the Factory Data Reset.
Choose the Reset Device and then Erase Everything.
This will reset all your details. This will include Google Account, System and app data, Device settings, Downloaded apps, Music, Pictures and all other user data.
Your phone will rebooot normally and continue to boot up without the need for any Google verification.
So, what is the use of this method if it is deleting your data and change the phone to a state that it was anew. In fact, if you do not install the FRP Bypass APK and reset your device, you will be expected to configure the Google account verification and other details. If you fail to provide the credentials properly, you will find the phone switching itself off.
A few Queries about FRP Bypass APK
Here are a few FAQs you may want to know more about the FRP Bypass APK for Android devices. Let us address them one by one.
Q – Which devices the APK work with?
A – The Bypass APK should work with all your devices no matter which brands or operating system version you are on
Q – Is the FRP bypass app safe to use?
A- Yes, it is absolutely safe to use the APK.
Q – How does FRP Bypass APK work?
A – You will need to install the app and then erase everything from the phone. Once your phone restarts, you will not face any issues with respect to FRP on Android.
Q – Are there any other methods for the purpose?
A – There are several other ways you can use to bypass FRP lock on your Android device.
Was that information helpful? We assume we have answered all your queries with respect to the FRP Bypass APK and the FRP bypass lock on your Android smartphones. Follow the methods and steps explained here for an effective control over FRP. If you still have any queries and doubts, you may share them with us through the comments section here below.